Are you an entrepreneur?
Are you looking forward to setting up a digital presence and augment your business across the globe?
With the inception of the new year, 2019, it is time to think about some new marketing strategies so as to gain sparkling results. To achieve a better ROI or to take your online content up to the mark, what you need is search engine optimization. In fact, the most effective SEO strategies and tactics will work as magic and help you to dominate in the SERPs, thus creating a way to earn more revenue in 2019.
Here are the 5 key trends of 2019 especially meant for the SEO professionals. Study the following and know what you need to embrace so as to improve your website and online business functionalities.
1. Mobile-First Indexing:
"Switch to your mobile-first" – this trend has been continuing since 2018. Last year, on March 26, 2018, Google has announced that they were exhibiting mobile-first indexing on their Webmaster Central Blog. Previously, just the desktop version of the website was used to populate the SERPs. However, with the inclusion of mobile-friendly website, Google has a tendency to look for the mobile version of your web pages for indexing and search engine ranking. Is your website mobile-friendly? If not, your pages will most likely suffer. Responsive website development with the addition of mobile-friendly features is what Google recommends to create if you are having an online domain.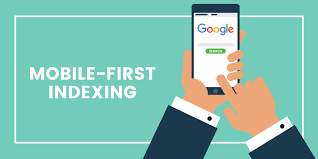 2. Featured Snipped Rankings:
Another SEO trend of 2019 is the addition of Featured snippets. It is a format that provides users with a concise, direct answer to the queries they ask. These answers will be provided right here on the top of the search results page. Featured snippets allow you to take over the top spot in Google rankings for lots of keywords. This is something amazing. As a consequence, you will be allowed to see your results at the top of every search engine results. Many marketers prefer to call this snippet spot as "position zero". But how?
1. By creating high-quality content that has the potential to rank your website on page 1. Before you use your content in featured snippets, first you need to rank your content on its own. As there are many such snippets that originate from content that is ranked in the top 10 results.
2. By concentrating on the answers to questions. According to the survey, among 6.9 million featured snippets and 80 million keywords, only 7% of generic keywords involve featured snippets in the results. Whereas, 41.59% of keywords that include questions hold higher number of featured snippets. Therefore, question keywords framing in a paragraph may perform more than simple content.
3. Your content should be presented in a bulleting or numbering format, especially for subheaders. Organizing your text is yet another way to get your content in list-style featured snippets.
Our digital marketing service providing company, Hih7 Webtech maintains these aspects while serving your website.
3. High-Quality Content:
Content is yet, another key element of a website, besides responsive website development. Google recommends the developers to create high-quality content that is unique, attractive, appealing, and readable. This has a strong potential to lift up your website and rank your website on the first page of every search results of the search engines.
4. Voice Search Optimization:
2019 has welcomed a new SEO tactic to upgrade your web page. It is the introduction to voice search optimization. Voice search technology has improved a lot and recently is more accessible among the users. According to Google, about 55% of teens and 41% of adults use this technology multiple times a day. And you can assume that the numbers will rise with time, instead of declining. So, is it making any sense why you should optimize your content for voice search? It will help you to stay ahead of the game.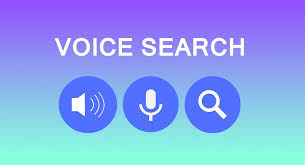 5. Understand RankBrain:
Finally, we have reached the bottom line where we can discuss with you the major SEO trend of 2019 – RankBrain. What is RankBrain? RankBrain is the part of Google's core algorithm that uses machine-learning to generate better search engine results. In fact, Google has itself revealed the fact that RankBrain is the third most effective ranking signal. RankBrain allows the algorithm to interpret complex, long-tail search queries and the intent behind them. It can determine the complex searches and even smart enough to figure out how they are related to particular topics. What it actually does. It goes through the user searches, find out the related synonyms or terms for the original search query, thus facilitating the overall business. However, understanding RankBrain is one thing and using the leverage in your business is another. Embrace this SEO strategy this year and improve your current business operations.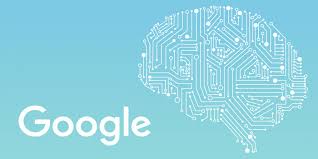 SEO trends and strategies change constantly over time. The change is inevitable but it won't stop you or your business to progress. Rather it will power your business and offer multiple ways to earn high ROI. Hence, it is important to remain updated and stay relevant. Look for a digital marketing service providing company in the USA and outsource your SEO service to the SEO professionals. The latest update will provide a dramatic gesture to your website.