Are you the newbie in this business world? If so, then hopefully plenty of questions are disturbing your mind. How will you reach a large audience? How will you establish your business across the continents? What should be your digital marketing strategies? And so on.
Is it so? Then please hold on. You won't be able to answer any of your questions before creating a presence of your company on Google or any search engine.
Today, the Google presence is very much needed to establish a successful business. For this what you need initially is a brand name along with an effective logo. If you are done with this then you can move on to the other essentials. For this what you need is a helping hand from an IT service providing company. But before reaching any such branding and design agencies, you should have some knowledge about the different software used for designing so that you can ask them to use the best designing software to create the effective and unique designs. In this blog, we will help you to gain the knowledge about the best designing software that can bring out the best output for you. Don't look so confused. Let us discuss the different software. You will automatically get to know which one you need for designing.
1. Adobe Photoshop:

Adobe Photoshop is a graphics editing software, where you can combine multiple pictures or can remove unwanted object from the images. The features that include in this software are a perspective correction, channel mixing, and clone stamp tool. Photoshop has been developed for both the platform, MacOs and Windows. This is considered to be the most user-friendly tool for the graphic designers. The tools that are featured in this software are:
Basic tools: cropping, rotating, flipping and straightening
Auto-Fixing tool: Used for automatic adjustment
Blemishing Removal: Remove the unusual objects from the images.
Colour: add or enhance the shades of colour
Image Rendering: Panoramic image option.
Borders: framing the image.
RAW photo support Sharing: providing the sharing options like Facebook, Revel, Twitter, Tumblr, and more.
2. GIMP: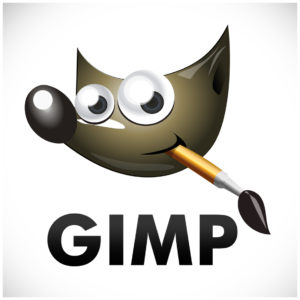 GIMP or GNU Image Manipulation program is available as an alternative to Adobe Photoshop. The tools using this software enhance the image graphic and create a distilled clear image. GIMP can be installed on GNU/Linux, OS X, Windows and other OS. This effective software is not only used by the graphic designers but sometimes it is used by the professional photographer as it holds high manipulating options.
3. Adobe Illustrator:

Illustrator software is basically used in creating logos, sketches, typography, icons, or in any complex illustrations for videos. It is not easy to create such a vector art as the artwork is developed by drawing pixel perfect shapes. The software contains its own plugins, among which some plugins are older versions with some patches of new features like Creative Cloud. Since Illustrator is a part of Creative Cloud, thus the app can be run on both desktop as well as Mac. Illustrator is used in creating advertisement images, greetings cards, posters, books, manuals, magazines, shirts, tutorials, video games, newspapers images and the popular cartoon illustrations.
4. Inkscape: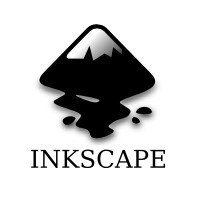 Inkscape designing software is a designing software for those graphic designers or the vector art lovers who use Scalable Vector Graphics (SVG) file format in their designing. The software can easily run on Windows, Linux, OS and Mac. The tool is mainly used for sketching, colouring, and making illustrations. Inkscape can directly edit the source code, move the screen pixels, can edit clones on the canvas, edit gradients and fill the paint bucket with just one click. Thus if you are an art lover you can easily use this tool as an alternative to Artificial Intelligence(AI).
5. Corel Draw:


Corel Draw helps you to create infinite designs and allows you to sharpen your artistic skills. The vector graphics editor, Corel Draw is mainly used for two-dimensional images like logos and posters. It possesses special tools that lead to creating designs very easily. The alignment tool instead of tools Twirl, Smear, Repel and Attract, help you to relocate the objects according to your desire. The output image obtained by using this editing software is well designed and fresh and can deal smoothly with larger files. Initially, the software was used for both Windows and Mac, but due to due to poor sales versions of Mac OS was ceased. And now it can only be run on Windows platform.
6. Adobe Indesign: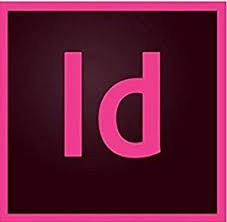 Adobe Indesign is developed by Adobe Systems and is mainly used to form layouts for desktop and mobile devices. Creation of posters, books, digital magazines, or brouchers is done by this desktop publishing software. Are you deciding to bring down a layout design for online magazines? Then Adobe Indesign will be the right choice. The tools included in this software are very much user-friendly and you can use them in drawing layouts. Similar to Illustrator, it is also a part of Creative Cloud. This helps you to access the desktop app for Mac and PC. What are the exciting features of this software? If you are using Behance and Typekit services, then it will allow you connect between the videos, photography, designing and app development. Do you want to sync your app between your desktop and mobile? This can be possible with this software. The software can easily combine the texts and graphics and help you to provide efficiency in your work.
All the above-mentioned software are the primary software used by the graphic designers. Apart from these, there are many side tools that you need to know while creating your design. The tools include Serif Drawplus, Xara Xtreme, Corel PaintShop, Corel PhotoImpact, Cyber Link, Sumopaint, Vector, Google Sketch-up, Cinema 4D, Affinity Designer, ACDSEE Photo Editor, and Paint.net.
Hope the overall discussion has now helped you out to some extent.  There is a variety of graphic designing software available in the market. That is the reason why it becomes difficult for the graphic designer to choose the correct one. So now we hope you have understood why we were constantly asking what software will you use. Your complete design will depend on the effective software you will choose. And better will be your design, better will be your business future.
Related Post