A business needs to create its presence in every sphere of life. It needs to build an image of its own both in the real and the virtual world. But why is this needed? The answer is simple. A unique social presence would ensure it's identity is recognized by people. This recognition will lead them to be able to cater to a lot more people than earlier.
So, what is meant by creating a social presence? A business or a company is not an individual. It's an entity. It's a brand. People need to recognize and remember the brand, just as they would do for any other popular human being. The more they are acquainted with a brand's offerings and services, the more their needs are likely to be pleasantly fulfilled.
Creating social presence through brand awareness
Brand awareness, as I put it in simple words, represents the familiarity of a brand among its target audiences. If you are a business owner, then how well your customers recognize your brand, represents its brand awareness. Brands, that people are most aware of, are termed as "buzzworthy", "trending", or in simple words "popular".
The early stages of a business demand spectacular marketing as well as promotion. Therefore, if you can establish your brand identity and make people aware of it, it would be really helpful for the business. Brand awareness is very important for achieving business success as well as its overall marketing objectives.
How do brand awareness does the marketing trick?
Brand awareness marketing plays a huge role in creating a distinct image for the company in the minds of people. It does so through a number of ways. Let's visit them:
It fosters trust
Brand awareness helps in developing trust. This is a world where most customers depend on substantial research along with others' opinion for purchasing something. Therefore now, brand trust is the most needed thing for a company. Once any customer starts liking a brand, they are more than likely to start bonding with the brand.
Once this happens, they will put their trust into the brand and repeatedly hire their services without a second thought. This helps in bridging the gap between loyalty and trust. Consumers trust a company through their brand name.
Develops association
Brand awareness marketing results in the development of associations. Actions, as well as products, are associated with specific brands as a result of brand awareness. As a result, most of us tend to replace general words with these brand names.
Let me explain it further with an example. Most people tend to use the paraphrase "let me just Google it" while attempting to search for anything online. Here, "Google" signifies a search engine. But this is what brand awareness brings along. Search engines are associated with Google and hence an association is developed.
So, the development of a good brand awareness is like a cherry topping on a cake. It makes almost a significant portion of the entire marketing campaign worth it.
How to let people be aware of you in the real world?
Marketing is a diverse activity. There are numerous aspects to it. Now there is marketing for the virtual world too, resulting in the demand for a healthy social media presence for business. So, while promoting yourself, all these are needed to be kept in mind. So, in what ways can you present yourself to people? Let's find out.
Paid forms of advertisement media
Advertisement media serve to be an excellent channel of communication between the businessman and consumers. Some of the most popular forms of advertisement media are newspapers, TV, and hoardings.
Any form of business, irrespective of their size and nature, can promote themselves in newspapers. A newspaper is something that is read by almost every person. So, this can be an excellent option for letting people be aware of a brand and how it will fulfill their needs. TV is another commonly used media.
Direct marketing
Direct marketing is a broader term. To shorten it up, it signifies approaching customers directly. So, this form of marketing is generally done by providing pamphlets, flyers, brochures in public places. Once you glare at it or do actually care to go through it, you will come to know about the utility of that brand.
Some of the most common places to carry out this activity are inside malls, outside cinema halls, at a corner of a busy road etc. Sometimes a marketing team sets up kiosks in these places instead and supplies you their brochure. All these have a significant impact on people. These printed pages are created in a way that even a quick glance will capture the business name.
How to make your presence felt in the virtual world?
The virtual world is a whole lot different than the real world. The scope of marketing here has considerably changed unlike before. A strong social media presence for business is needed in today's time. This has created the need for professional digital marketing service in Kolkata and other cities. Now Let's have a look at some of the successful marketing techniques used here.
Social media marketing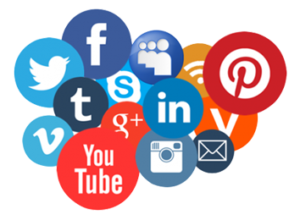 This implies promoting your brand across different social media platforms such as Facebook, Twitter, LinkedIn, and the others. A lot of people all over the world are active on these platforms and therefore, running marketing campaigns here makes sense.
Engaging posts regarding the brand utilities that will intrigue audiences, catchy designs or graphical representations about the brand performance, contests and interactive sessions are some of the common ways of marketing your brand here.
Email marketing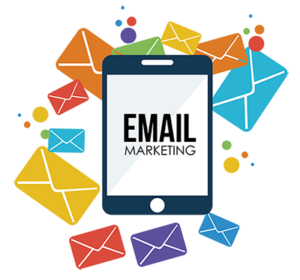 Email marketing is one of the most useful ways of letting people know about your work in the digital world. Through this technique, you can send thousands of emails to your present as well as potential clients.
Every mail will be business related and thus, it will contain something for people, to be made aware of. The content can be anything like the introduction of a new product, new service, change in policy or whatever.
So, follow these simple ways of enhancing brand awareness and let your business touch the heights of success!