Design a Brochure to make your Business Standout
Business brochures highlight the company's benefits, products, and services. Therefore it contributes a lot to influence the targeted audience, thus taking the business to the next level. However, before approaching to a branding and web design agency it is prioritized to embrace the effective design tips relating to this confront.
Business brochures are intended to highlight a company's benefits, products, and services for potential customers and therefore they play a significant role in making a business stand out.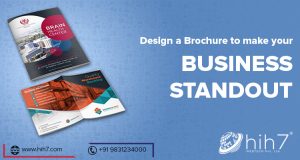 But how can you make a brochure that really amazes the crowd?
There stands a big difference between creating a good brochure and getting a great brochure design. Here we have listed down some effective tips that will not only help you to stun the audience but also influence them to turn them into promising customers. Make sure you embrace these tips before approaching a branding and web design agency.

1.Stick to your aim: It is important to note that before heading to any execution, you must be clear with your objective. Knowing your aim will allow you to pursue your goal in a more effective way. The purpose of creating a brochure will lead you to the perfect direction. No matter whether it is for a concert, contest, advertisement or an event, a proper plan will intend you to design the brochure in a relevant manner – thus reaching the heart of the audience.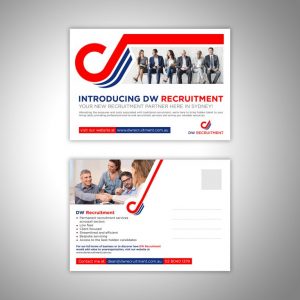 2. Decide your Fonts and Colors: Font types and colors play a crucial role in designing a great brochure. From heading to the footer content, you should be careful while choosing your design aspects. Often investors make a mistake of assuming that only bold colors and fonts have the power to sweep off one's feet. Sometimes simple fonts and color strokes may work more effectively, creating a corporate identity and reliability.
3.Know your Audience: Knowing your audience is yet another bigger achievement. Is your brochure intended for an exhibition? Or you are about to create a leave-behind brochure? Your brochure is a communication tool that mainly directed to the targeted market. The more you are clear with your needs, the more competition will be your design. Question yourself as these will allow you to instill relevant content on your printed document. Share your needs with your branding and web design agency and get far better results.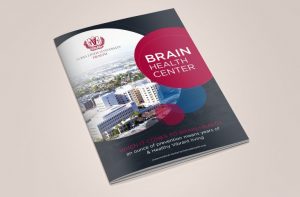 4.Use simple Statements: Simple brochure design ideas always turn out to be the best. Agree or not? A lot of images, colors and bold letters may result in a hotchpotch. But using a typographic cover and simple statements may be a perfect solution in all aspects.
5.Emphasize on the headline: Headlines matters a lot. The very first thing that a viewer notice while scanning a brochure is the headline. It speaks out or basically highlights the brief synopsis of the overall content. This is where the marketer often makes a mistake. While putting more concentration on detailing down the content, they often ignore pampering the headline. Avoid such mistakes to gain more appreciation.
Just like designing a business card create a sense of professionalism and build brand identity and reliability for your venture, business brochures conjointly contribute a lot to its success. Wherefore, approaching a professional, creative, and comprehensive IT service provider is prior in all respect.
To make your business stay connected with the outer world, Hih7 Webtech assures you to meet your need of printing brand designs, upholding your thoughts and ideas. If you are really concern about your business success, get in touch with the branding and web design agency to drape your ideas into creative style View more –http://hih7.co.in/gallery/.