8 Tactics to Improve Website Traffic Instead of Creating New Content Infographic
In today's date, a success in a digital business highly depends upon the traffic landing on the business website. To have such an improvement, most of you have a tendency to create more and more content. There where you all go wrong. Content strategy is always the key factor of digital marketing, but just creating great content on a regular basis is not an excellent idea. Rather you always have to think beyond that. In the following infographic you will get to know how you can improve your website traffic without creating new content.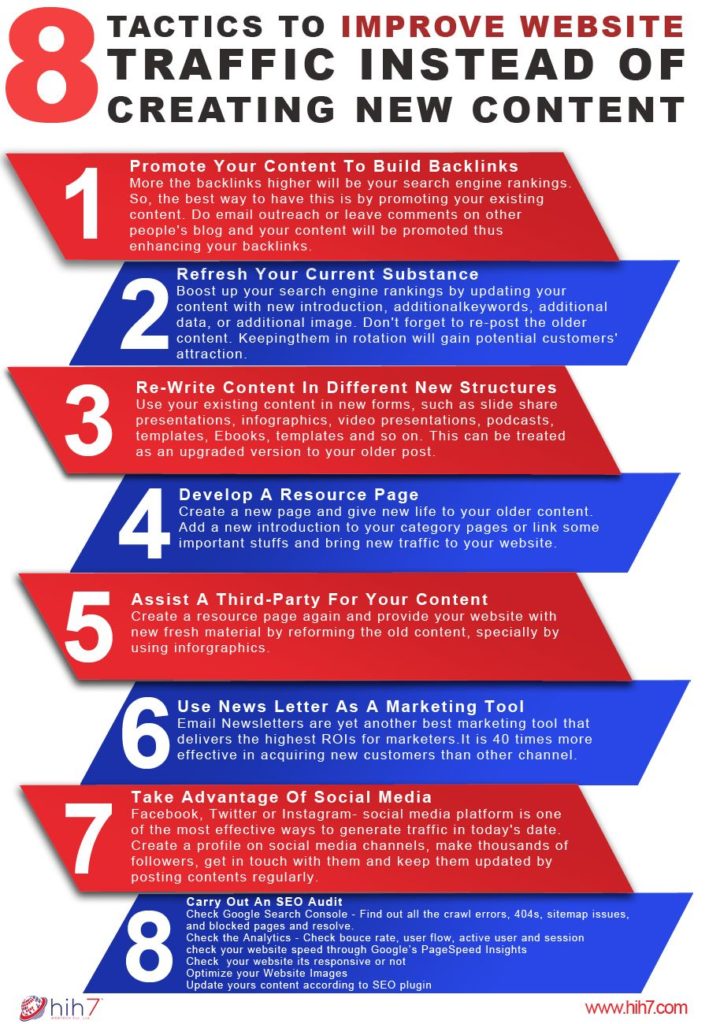 Related Post
5 Digital marketing strategies that charge your business one level up
Search Engine Optimization- a Prime Digital Marketing Key to Your Organization
How to Execute Link Building Process to Rank Your Site Higher?