Your graphical trademark or the logo, what you say, can turn your business upside down – have you ever thought of that? In order to avoid such pitfalls and to get multiple benefits, it is always advised to hire a custom logo design company and outsource the task.
A proper, unique, and attractive logo has the potential to create brand identity and brand credibility, thus flourishing the business channel. But if the logo is not created in an effective and productive way, it may pull your business in the opposite direction. Such a problem occurs when you are making some common mistakes.
Are you an entrepreneur? Are you planning to establish a new venture?
Well, before you start creating your own logo, it is important that you learn about the common mistakes that many marketers make in logo design.
1. Choosing an Amateur Designer:
Asking an amateur to design a business logo for you is absolutely a bad choice. Don't you want to carry out your business professionally? Of course, you do. And for that what you need initially is a professional logo that carries your business identity. Many entrepreneurs or newbies often make a mistake in relying on the amateurs just to save an amount of money and time. And the resultant is what we don't need to explain anymore. Remember, if your logo is unprofessional, incompetent, it will be hard for you to make the business root strong. So instead of depending on the amateurs, spend an amount on a professional branding and design agency. They will never let you down with their work and you can witness the most unique, productive, professional easy to memorize, and impressive logo for your business.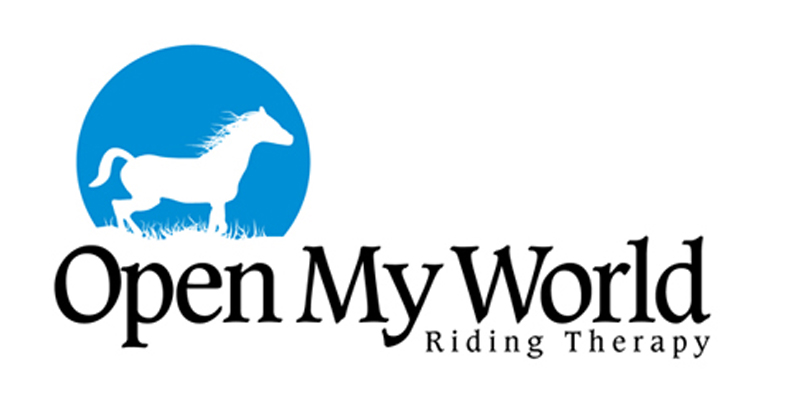 2. Choosing trendy aspects:
Many new businesses sprouting in the market prefer to go with the trends without even thinking of the potential consequences. Yeah, a well-designed logo needs to be timeless. But that doesn't mean that you have to go with the latest design tricks and terms. In the corporate world, you need to be competent enough to bypass other businesses. And this can easily be done if you are ignoring the latest logo design trends. Focus on impressive and unique logo, not just on the trendy outcomes.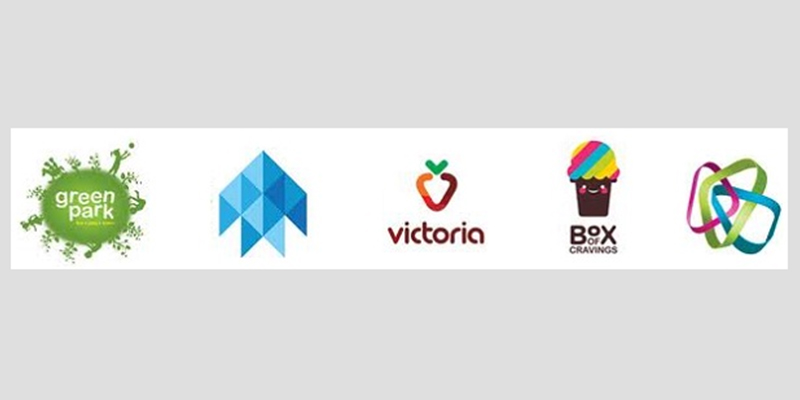 3. Preferring Raster Images:
Logos or the graphic emblems are always created using vector graphics software such as Adobe Illustrator or Corel Draw. This vector graphic is created using mathematical precise points that ensures visual consistency across multiple sizes. This is the best way to construct a powerful logo for the venture. But many businesses even prefer to choose another way out. Raster graphics software like Adobe Photoshop create large logos that consists of pixels. These pictures when zoomed have a high tendency to appear pixelated. Thus making it unusable and unprofessional. Hence it is recommended to go for the former option than the later one.
4. Logo Containing Stock Art:
There are many designers who often make a mistake of preferring to use stock images while creating the logos. Well, downloading stock vector images from the websites such as VectorStock is not illegal, but if these images are used to develop a logo there is a high chance to get into trouble. The logo should be unique and original and breaking the rules of stock art and creating a plagiarized logo may certainly lead to a serious problem.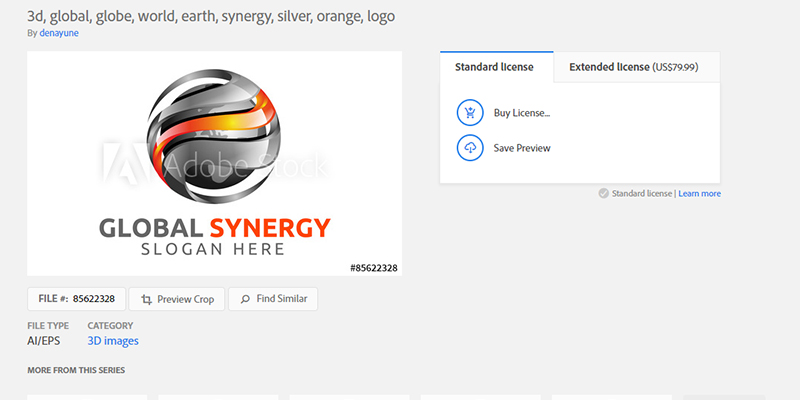 5. More Complex Design:
More the design will be complex, more complex will be your business. Do you want the same? Of course, not. A simple but professional design is always welcomed with a warm heart. Instead of focusing on its complexities and detailing, you need to concentrate whether your logo has turned out to be a memorable one or not. Unless your custom logo design is up to the mark, it is hard to drive potential customers to your business and lead your enterprise to the pillar of success. Make sure your logo is informative but not complex.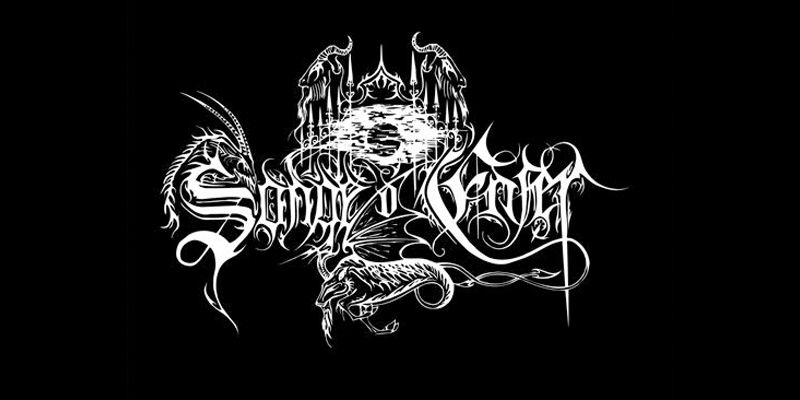 6. Relying on Color:
Depending on the color is a very common mistake that almost every designer or marketer make. Your main focus should not be on color, rather choosing colors should be the last decision that you need to take. Your primary objective should be the logo elements that you need to put on to make your design not just unique but even informative. It should carry your brand image, your business impression. And guys, that's not so easy. Yeah, we agree that logo colors play a vital role in creating a competent design. But of course, it is not just confined to this. So, before picking the colors from the color palette it is necessary that you incorporate design with effective elements that have the potential to create distinction among the others.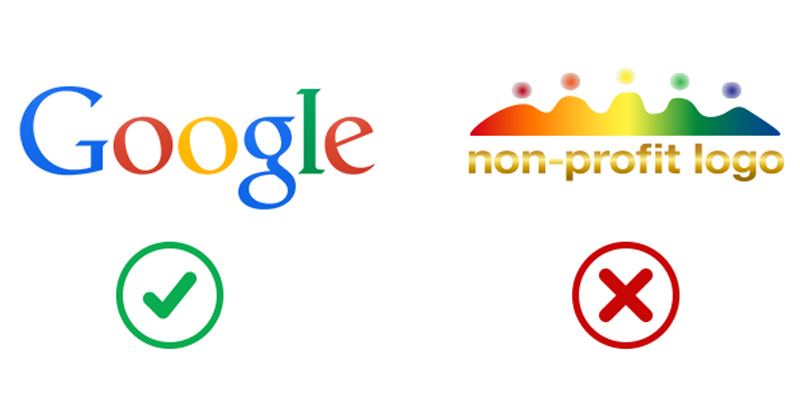 7. Poor Font Choice:
Just like colors have their own way of executing a logo, fonts do play an important role in flourishing the business channel. Hence, choosing the right font is the most significant decision that a designer needs to make. Many logos fail to attain its objective owing to these aspects. Finding the perfect font can be a bit tricky task, but surely not something next to impossible. Right? You should find a perfect balance between the typefaces and your business profile. Not every font gets paired with every business characteristics. So, you need to be smart enough to choose a typeface that reflects your brand's message. Otherwise, God Forbid. Another mistake that a designer more likely make is inserting multiple fonts in a logo. This is again a serious mistake. It is important that you use a limited number of fonts in your logo design, so as to improve brand recognition.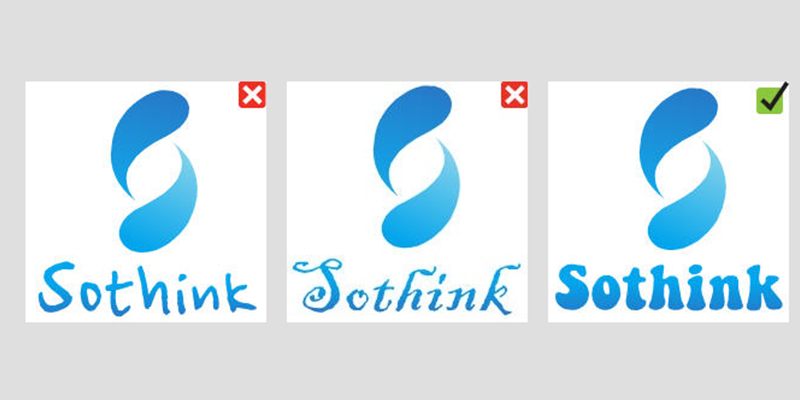 Keeping the above-mentioned points in mind will help you to drive your business to success.
So, are you interested in outsourcing your logo design work to a professional and custom logo design company in India? In that case, companies like Hih7 Webtech may help you to a great extent. Just share your need and business profile to the experts out there and get a professional, attractive, appealing, informative, and productive logo for your business.You can also check our previous blog – http://www.hih7.com/invest-in-logo-design-and-let-your-business-flourish/.  Stay with us & keep reading 🙂