In today's digital world, a marketer without a website is like a pool without water, of no use. The advancement of the internet and its productive benefits have not just opened several doors for the businesses to travel to their success but also made it more competing and struggling. To compete with the businesses online, to reach the targeted audience, or basically to thrive in this digital market, it is indeed necessary to connect your business to the World Wide Web. And this can only be possible if the business holds a digital presence in the form of a website.
Are you planning for a startup? If yes, then a professional website development is indeed a requisite to flourish your business channel and take your brand to a level high. Now the question is why? How a website can drive your business to the level of success? Here we have listed down the top 7 reasons associated with this.
1. Improve Business Credibility: A very simple way to establish your business integrity is via online media. A large number of users prefer to choose the online platform to make their relevant purchase. Not just buying products online, people are now smart enough to book online services as well. This is because, they get a chance to research more about the business, the products or the services they need. Ask yourself, don't you like to make a strong analysis before trusting on a product or brand? Of course, yes. It is the website that allows you to create business credibility among your visitors, that ensure them with authentic products or services. Moreover, your business web page integrated with social media links also allow your users to make true research on your profile. This reduces the chance of misleading customers.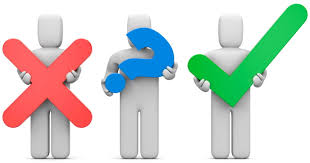 2. Enhance Online Presence: It is the statistical fact that of the 7.4 billion people in the world, 3.5 billion people or about 47% of the individuals are working online every day. Whether they browsing the net for information, sharing updates on social media, making an online purchase or chatting with friends – they remain online for the maximum time. And the number is expected to grow more by 2020. Thus it is inferred that business having a website can not only enhance the online presence of the business, but it builds a way to generate income. Wait a second. Not every website has that power. A mobile-friendly responsive website is required to perform this action. Additionally, this improves search engine rankings and introduce business flexibility.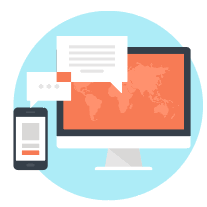 3. Build Strong Relationship: Building a website establishes a strong client-customer relationship. This creates loyalty in the customers, thus assuring them with the products or the services they are about to purchase. Not just that, a website can even improve the customer-service facility thus giving more options to end-users to relay concerns and inquiries. A website is rich with relevant and powerful content that has the potential to turn the visitors into customers. Is your existing website has that potential to convert your potential audience? If not, it is your turn to design your website in a powerful way. Incorporate your website with appealing content and engage your audience.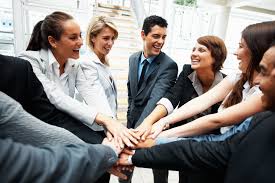 4. Business Promotion: Traditionally, promoting business was really troublesome when you need to go door to door providing pamphlets. Other traditional forms include press releases, print ads, flyers, posters and so on. Such an approach wastes valuable resources, time, and money. Well, that doesn't mean these methods are faded away. But yes, compared to these, online marketing is faster, more efficient, and inexpensive. Many modern tools and techniques like email marketing, social media tools, blogging etc. are there that can be used to establish the online presence and promote your business across the globe. But this can only be possible if you are having a website. Thinking about these without a website is worthless.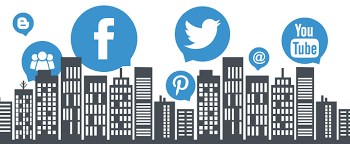 5. Global Reach: Small business without a website can reach only a few audiences. But a small business with a website can reach a range beyond the imagination. If you are interested in global reach then obviously, you need to acquire a website. But if you are happy with just a local reach then it is "ok".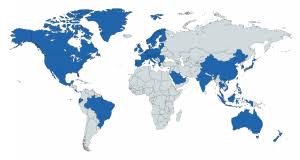 6. Increase Sales: All the above-mentioned benefits in the end result in more productivity, more leads, and thus more sales. The more traffic reaches your website, the more the leads generated. Thus it can be concluded that a proper website incorporated with the mobile-responsive features and teamed with SEO facilities contributes a lot to business success.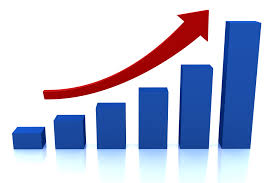 Won't you have a website? That is the reason why your business ROI is not up to the mark. It sounds shocking, but that is the fact. No matter how small your business is, if you are planning for the long term then having a website is undoubtedly required.
Not just for the newbie, the businesses that are already having a website should also go for website redesigning. Since marketing trends change frequently with time, it is your duty to update your website with the latest inclusions. For this, you can go through our blog on how to redesign your website and implement it in your business.
Are you looking for a professional website development company to hire your task?
We guess Hih7 Webtech can help you to a great extent. The advanced tools and strategies are enough to provide the best business solution to the clients.
For more information, You can check out this blog-  7 Productive Link Building Ideas to Develop your Corporate Website